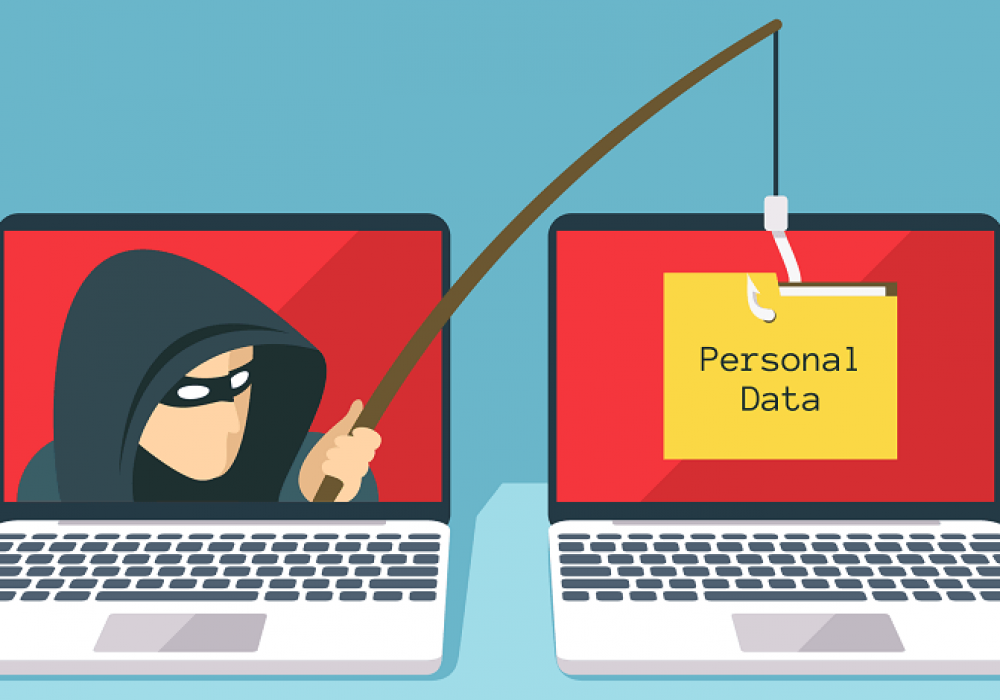 One of the most alarming threats on the internet right now is identity theft. Unfortunately, when cybercriminals can gain access to your personal and financial information, it can be a total disaster. Here, we are going to give you some tips on how you can secure your private data.
It is undeniable that nowadays, most of the internet's traffic comes from mobile devices. Just like computer users, mobile users have become a target of cyber attacks. Scams and malware on mobile devices are continuously growing. At the same time, scammers also evolved, they become smarter in convincing you to give them your personal and financial information.
How to Protect Your Private Data?
Using VPNs can hide your actual IP address and encrypt your traffic. Is safe browsing with a free VPN possible? Yes, since scammers cannot track down your activities and gain access to your personal information. VPNs can also be used on mobile phone such as a Xiaomi device.
If you are using a Xiaomi device or any other mobile device, it is significant that you are aware of the various types of mobile scams, knows how to recognize them, and protects your data.
What are Malware Apps?
Due to the rise of copycat apps found on official app stores, it is now much harder to recognize whether you are downloading an authentic app. How would you know if a certain app is coming from an unknown developer? Or maybe scammers might want to put malware on your smartphone? When downloading Xiaomi Firmware, be sure that it comes from a legitimate source.
How Can You Identify A Fake Mobile App?
Do a lot of research.
Regardless of if the developer has fewer downloads or reviews, what if they are just starting out. At the same time, it is also possible that they can be scammers who are trying to trick you into downloading their apps. That is why it is essential that you have to do some research on the developer as well as on the app. Most often, legitimate developers have their own websites that highlight the apps that they've created.
Read reviews of the app.
If the reviews are only brief and do not include more details, then it can possibly be a scam. Furthermore, the app might have fake reviews.
Be cautious of the details.
Study the images of the app carefully. Do you think these images are professional? Ultimately, a good app should've a good design. Sometimes scammers will simply rush things and use any images. Be wary of wrong spellings, mismatched fonts, and improper arrangement of the images and logos.
Check for explanation of the app.
Can you find some details and thorough explanations on what the app can do? Generally, legitimate developers will write something relevant about the app such as its features. Check if the name of the developer is the same with the app. Verify the number of reviews. Well-known apps usually have thousands or hundreds of user reviews.
What is Social Media Spam?
If you have a Twitter account, then sometimes it can be irritating to be followed by someone who has a jumbled name that does not have any followers. Additionally, they will also send you a tweet that does not contain anything other than a link. Take note that Facebook is filled with fake profiles. Although some of them do not have any bad intentions, but others are there to offer fake Likes or to spam authentic users with phishing links. Sometimes they will send you a convincing message to trick you in sending them money or providing them with your personal and financial information. That is why you should not click a link that is sent from someone you don't even know. Unfortunately, you might end up having a malware on your mobile device.
What is SMS Phishing?
This refers to those messages that come from unknown numbers convincing you to click a link or responding to a number. Again, you might think that this is harmless, however, it is possible that it could insert malware into your phone. Or it could alert scammers that you have an active number and they might target you again. These scams come in a variety of forms including lottery or sweepstakes prizes, free ringtones, and other offers that are too good to be true.

Scammers will often offer you with free ringtones but the reality is, they are actual subscription services. If you respond to them, then you have signed up for the service without your knowledge. Or maybe they are embedded with malware. To keep you safe and protected, you should only get ringtones from reliable sources.
News