Xiaomi apps to help you get more enjoyment out of using your smartphone
Did you recently purchase a new Xiaomi phone? If so, then the next thing that you want to do is to discover the best apps for your new Xiaomi phone. Below, we have listed some of the best Xiaomi apps that can give you a better experience.
Recently, Xiaomi smartphones are considered a reputable brand due to their affordable price and advanced features, making it an ideal option for those who have a limited budget. Most of its firmware can easily be downloaded from websites. Even though there are a lot of applications on your mobile phone, there might be other applications that you want to install so that you can fulfill your needs. One of the greatest strengths of mobile phones is their capability to run useful applications. This guide will show you the top Xiaomi apps that you need to try to make your phone work better and faster.
What are the Pre-Installed Apps on Your Xiaomi Smartphones?
You can find that almost all smartphones have their own user interface (UI) aside from Android. Xiaomi smartphones use MIUI. Although these UIs provide you with more customization options, they also bring in a few bloatware, these are apps that you might not need and cannot be installed. These include Security, Cleaner, Get Apps, ShareMe, Themes, Mi Pay, and Services & Feedback. However, there are also some pre-installed apps on your Xiaomi that you can uninstall such as Amazon, Zili, Facebook, Linkedin, Spotify, and Netflix.
Unfortunately, researchers recently discovered a vulnerability in the pre-installed security app on Xiaomi phones that could lead to cyber-attacks. In this digital age, it is important that you have to defend your phone from cyber threats since these little devices hold your personal information. There are some simple things that you can do to protect your mobile devices from cyber attacks such as using a lock-screen password or pin, avoiding connecting to public wifi, updating your apps and software regularly, avoiding opening malicious attachments or links, and avoiding sending confidential information.
The operating system used in Xiaomi devices is not purely Android, however, it is enhanced with the MIUI extension. Additionally, it also incorporates Xiaomi's own applications. And most often these apps are even much better compared to the ones on other superstructures.
The good news is that these apps are not exclusive to Xiaomi smartphones only, they can also be found in the Google Play store and you can use them for free. The following are some Xiaomi apps that you can truly enjoy.
Mint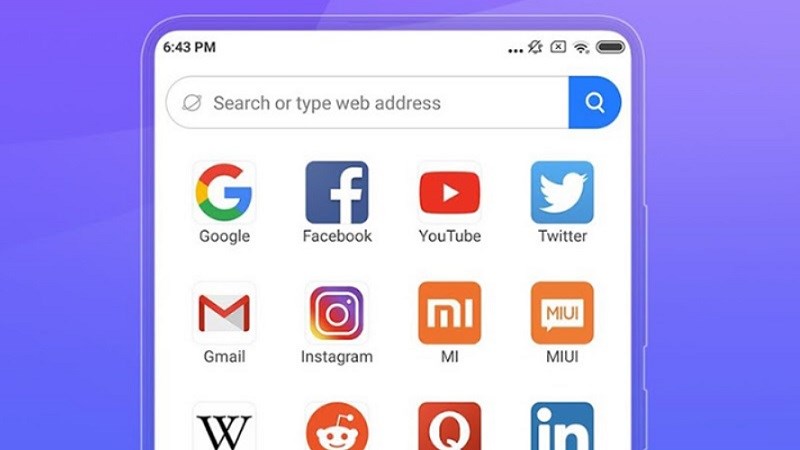 If you are looking for an alternative to Chrome or other browsers, you can try Mint. This web browser from Xiaomi can also be used on modest phones because it is extremely light and does not require a lot of resources. Most of all, it comes with a dark mode.
We Home
We Home is ideal for those who have home automation. This is Xiaomi's counterpart of Google Home. This app can help you in controlling several things in your home such as the lights, temperature, air purifiers, and many more. There are a lot of options that are available for those who have home automation.
Poco Launcher
It was in 2018 when the Pocophone F1 phone was introduced to the market. Surprisingly, it became successful because of its low price and excellent features. In fact, in India, the Pocophone F1 phone only costs $300. Additionally, it also offers brand-new software that includes a launcher. Now, you can experience Pocophone F1 on your phone by installing the Poco launcher.
We Fit
Google has its own health app known as Google Fit. Consequently, Xiaomi also has its own health app known as We Fit. You can use this app in recording all your sports and physical activities. In addition, you can also see your hours of sleep, your improvements, your remaining calories, your weight, and a lot more.
ShareMe
If you need an app for transferring files, then you can use ShareMe. Xiaomi claims that this application is two hundred times faster compared to Bluetooth. That is why you should learn how to use the Xiaomi ShareMe app to transfer files and data on Android. So, wanna try it?
File Manager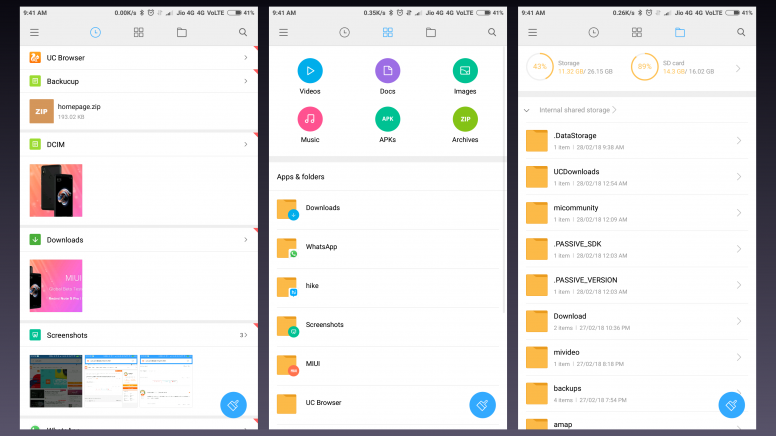 Have you ever tried using the Xiaomi file browser? Did you like navigating through it? If so, then you can download and install this file browser known as File Manager on your mobile.
I Remote Controller
If you are using a Xiaomi with Android One, then you must have seen I Remote Controller on your installed applications. As its name says, this application can be used as a remote control. You can use I Remote Controller for your air conditioning, television, projectors, and many more. Obviously, it is a must that your phone has an infrared sensor.
I Calculator
The calculator app in MIUI is My Calculator. It is simple and does not have too much mystery in it. If you like using this calculator, then you can simply download and install it for free.
News