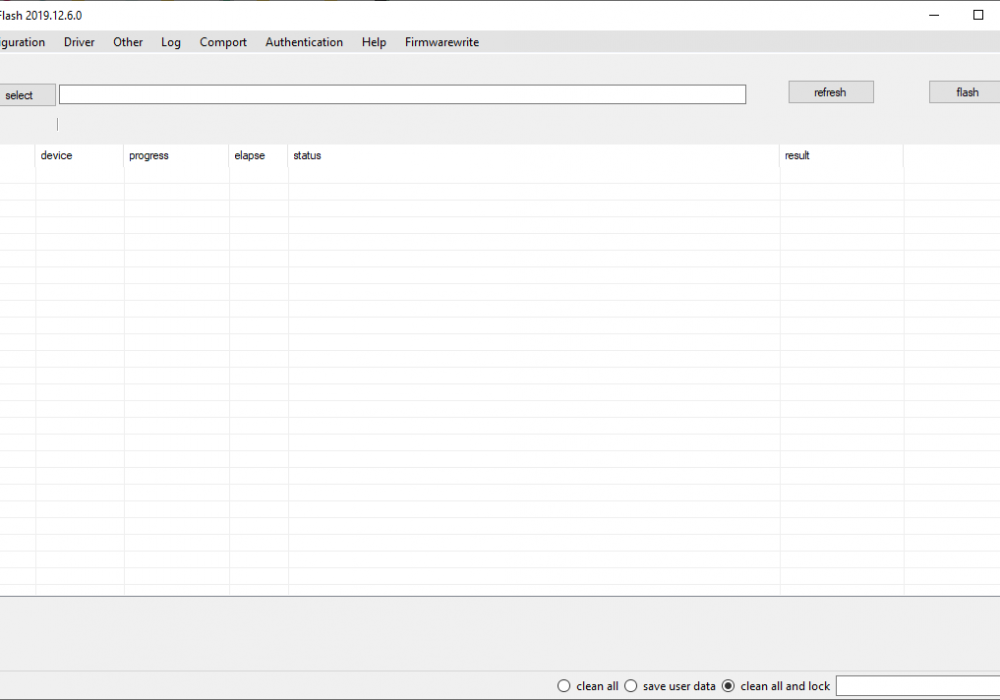 The Mi Flash Tool is a small software tool to install MIUI firmwares on Xiaomi smartphones or tablets! It is officialy made by Xiaomi China and can help you to install MIUI ROMs or recover your bricked device!
The Xiaomi Mi Flash Tool can be used together with Fastboot ROMs. These firmwares come as .tgz files, which contain all important partitions and scripts to flash your device. Furthermore, the Mi Flash Tool will take care of some security checks before installing new software to your phone. It can handle device detection, Anti Roll Back Protection, error logging, driver installation and many more...
Flashing supports those who aim at the highest optimization in the operating system. So Xiaomi Flash Tool is for the Xiaomi device users in targetting a wide device range. The tool runs on the Windows PC help and promises complete flashing performance of fastboot firmware files on Xiaomi smartphones and Tablets. But it does not add support for flashing OTA files which you need remembering to make the process successfully.
---
Download XiaoMiFlash_20200314.zip (update 03/09/2020)
Download XiaoMiFlash_20191206.zip
Download XiaoMiFlash_20181115.zip
Download XiaoMiFlash_20180528.zip
---
Xiaomi SP Flash Tool is special Flash tool to flash Mediatek Xiaomi devices with auth account or not
Download Xiaomi_SP_Flash_Tool.zip (update 23/02/2020)
---
How to use Xiaomi Flash Tool
Step 1: Download the correct Fastboot ROM on the Windows PC by double-checking the compatibility. Then extract and get the workable extensions on the PC
Step 2: Download Xiaomi Flash Tool Free on the PC and unzip
Step 3: Move to the installation through the exe file from the folder
Step 4: Continue to "Browse" by entering the tool interface
Step 5: Then attach the ROM file
Step 6: Switch Xiaomi device into the Fastboot mode. So turn off the device and simply take a long press and hold the keys of Volume Down and Power keys
Step 7: Then connect the device to the PC with a proper USB cable which is in the Fastboot mode
Step 8: Now you can enter the tool interface and check whether the device is connected
Step 9: Then select the most suitable flashing option from all three "Flash all", "Flash all except storage" and "Flash all except data and storage"
Step 10: Hit flash from the top of the window and wait for several minutes
Step 11: Once the process is done you can reboot and finalize the process successfully.
Guide
Xiaomi